Opel Kadett GSi WRC Replica
yNet Website :: Site / Opel Kadett GSi WRC Replica
Road Registered in QLD with Mod Plate (Garaged in Brisbane)
Price $17500 or make an offer.
The car was built for both Tarmac and Dirt in mind and could be easily setup for either. It has done only 3 events back in 2008 when the engine was STD and I finished a 3rd, 1st and a 2nd in class. Since then the car was further developed and engine rebuilt to it's current spec boasting 167Hp @ Wheels and the car did weight originally 960kgs but I suspect it has increased to about 1000kgs with oil coolers and accusump.
Has many spares available (for free) parts and panels.
10 wheels 4x Compomotive and 6 Alywheels
Fibre glass Light pod never fitted and no lights.
Specs:
Suspension:
Front: Coil-overs Adjustable platform
Bilstein P36-0303 (Holden Commodore Modified)
Alloy Strut top Offset adjustable with King Springs
Rear: Coil-overs Adjustable platform
Bilstein B46-0180 (Porsche 911 RR Rally Unmodified) with King Springs
3.2 Turns L to L Steering Rack and Electric/Hydraulic Power Steering
Brakes:
Pedal Box with Dash Adjuster Bias (7 to 1 pedal ratio)
Wilwood bias valve 6 position and Hydraulic Hand Bake
Front: Peugeot 405 288mm front discs with VL Turbo Holden Commodore Caliper single piston (Peugeot discs redrilled)
Rear: Holden Astra 265mm rear discs single piston with cable hand brake
Gearbox:
F20 with Quaife 5 speed close Ration Straightcut and Syncro
Quaife 4.8:1 Straightcut Diff
Quaife ATB Limited Slip Diff centre
Equal Length Drive Shafts
Engine Specs:
C20XE 16v 2.0lt DOHC
Pistons: WOSSNER Group A 3 Ring Forged Pistons 12.5:1 compression
Rods: Maxspeedingrod 4340 EN24 H-Beam
Headgasket: WISECO MLS Headgasket
Cams: RISSE Motorsport 302deg Cams
Oil Pump: Vauxhall Z20LET (turbo model, steel gear and high volume)
ARP Head Stud Kit, Main Stud Kit, Flywheel Bolts and ARP 2000 3/8" Rod Bolts
TurboSport Vernier Cam Wheels and TXautosport Billet Aluminium Bottom Alternator Pulley
Light flywheel 5.5kg (1.9kg off original weight) with 2000psi Puck Clutch made by Jim Berry of RaceClutch
Head match ported, Handmade Inlet manifold and Handmade Exhaust 4 to 1 Ceramic coated
Accusump Oil System with Electronic Solenoid Valve, DERALE Remote Oil Thermostat, Earl's Oil Cooler, Remote Oil Filter and Gated Sump.
LINK G3 ECU
HoursPower: 167HP @ wheels
Body:
6 point Rollcage and Seat Mounts by Norm Singleton (mod plated)
Fuel Tank has 8mm Fiberglass Shell Protection
Front and Rear Wheel Stud Conversion
Solid Alloy Rubber Centre Engine/Gearbox mounts
Roof Vents and Bonnet Clips
Body Kit from Original Opel Kadett GSi (from the UK)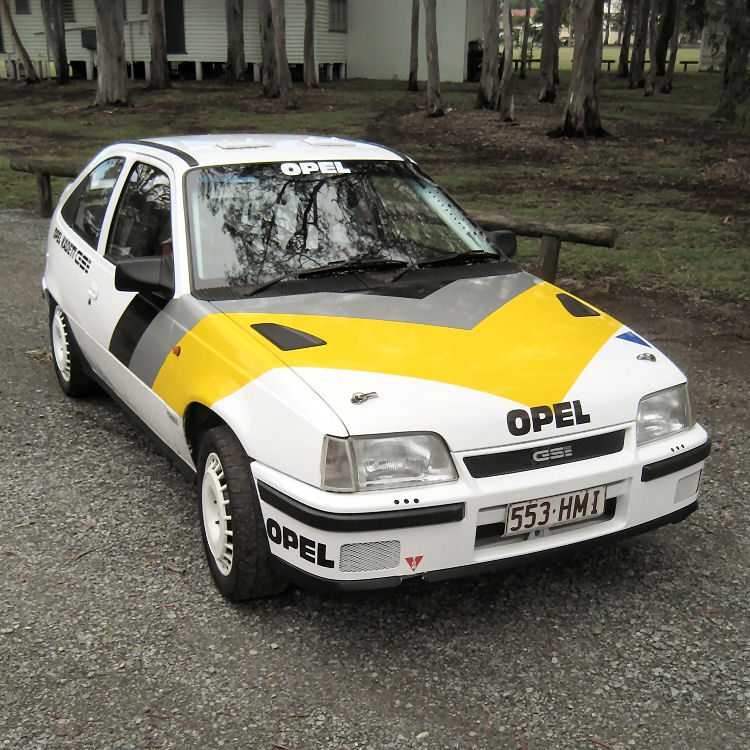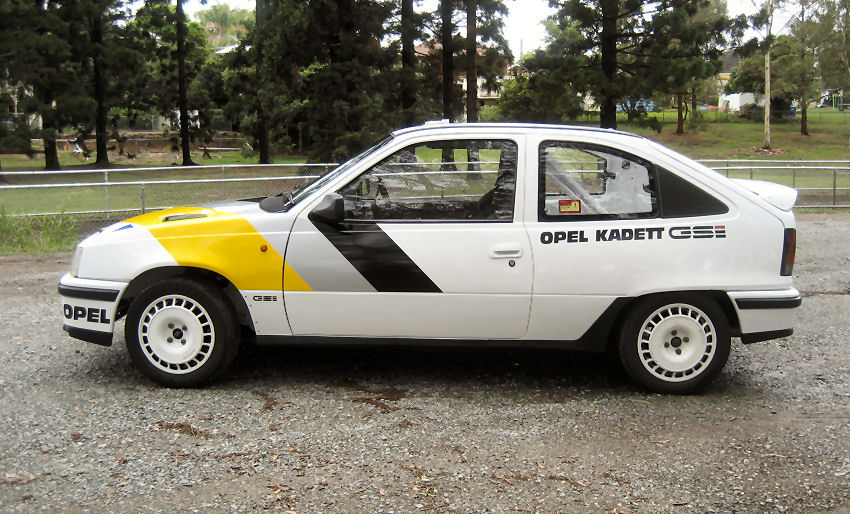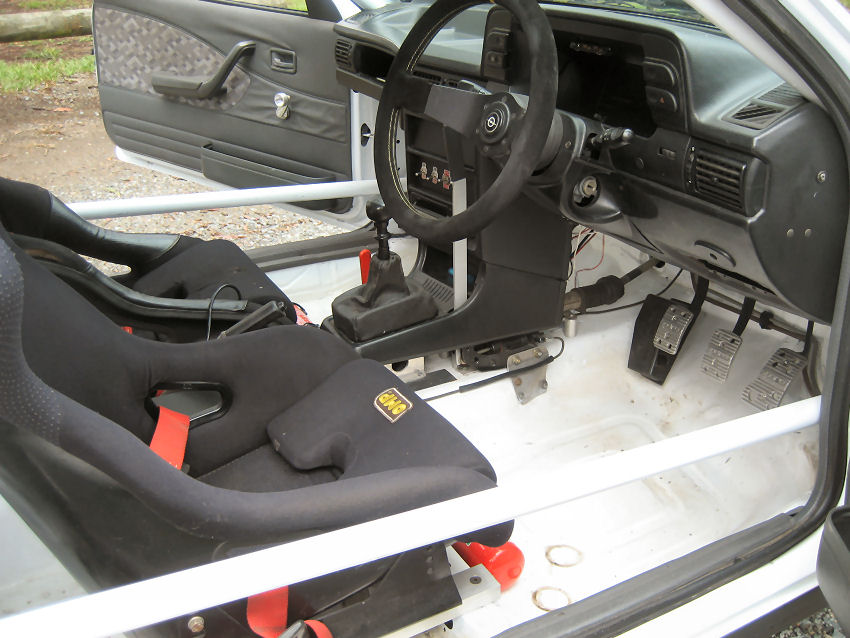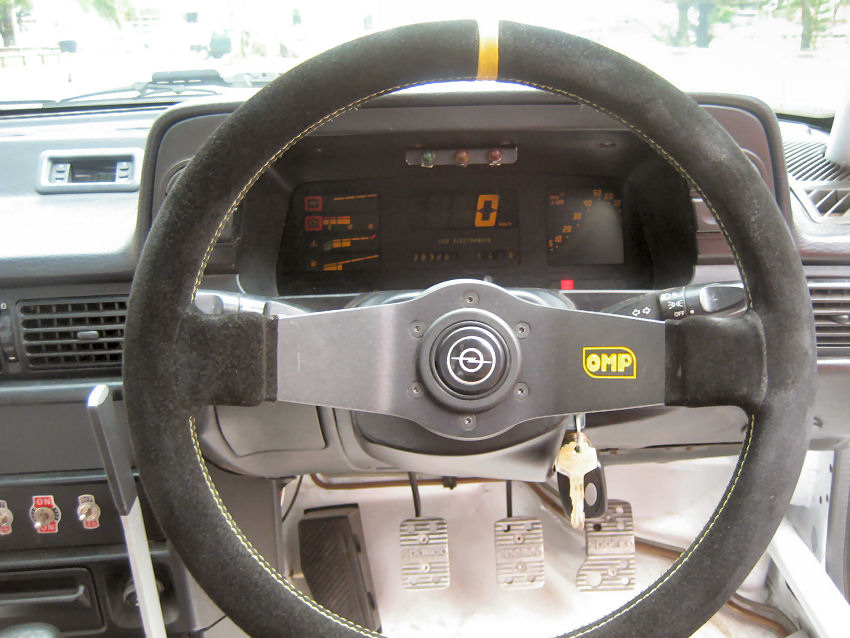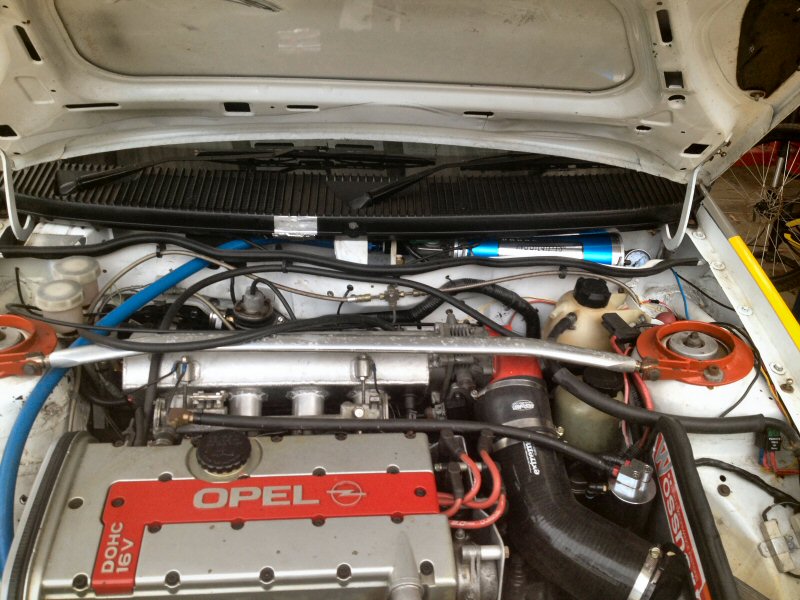 There is so much in this car but I think I have covered the majority of the parts... there are many small details like the 1985 Digital Dash and the fuel lines run through (continues as per rules) or the hand brake cables run through rear axel beam so they don't hang etc etc.
The Car is in very good condition but does have the usual stone chips and small dents from life... it has never been in any accident on the road or on track.
Ask any Questions about it and if you are in Brisbane contact me for a look... being full road registered I can easily take anyone for a spin any time.